Our Team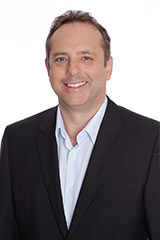 Andy Jane
Managing Director, Life Sciences
Andy is one of the three founders of Talu Ventures which was established as the successor to CM Capital. Andy joined CM Capital in August 2003 and assumed the role of head of the Life Sciences Practice at CM in 2006. Prior to his venture investment roles, Andy has 15 years of experience in biomedical R&D project management, marketing and business development. His primary expertise is in the commercialisation and globalisation of technology based products and brings to Talu an extensive network of industry contacts within the biotechnology, high technology and pharmaceutical industries. Andy has active Board roles across the CMVT4 Life Sciences portfolio and adds to those companies the benefit of his international experience in business development, contractual negotiation, strategic relationship building and licensing.
Within Andy's professional career he spent 5 years at AGEN, where he was responsible for the management of the company's instrumentation and biosensor program and latterly for the primary business planning and management of the Thromboview Project. More recently he spent 4 years at Lake Technology as Director of Business Development & Licensing, where he was instrumental in the worldwide business development and marketing of Dolby Headphone™ and Dolby Virtual Speaker™ technologies which have since been adopted by leading brand consumer electronics companies, airlines and PC companies.
Boards
Altiris – (Past)
Piedmont Pharmaceuticals – (Current)
Sunshine Heart – (NASDAQ, Board Observer, Past)
Osprey Medical – (ASX, Current)
SpeeDx – (Current)
Universal Bionsensors – (ASX, Past)
Advent Pharmaceuticals Inc. – (Past)
Qualifications
BSc (Hons) Physics, University of St Andrews, Scotland
Master of Science, Instrumentation, University of Manchester
Post-grad Certificate in Science Media & Journalism, University of Technology, Sydney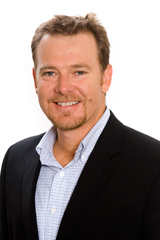 Mark Gill
Managing Director, Technology
Mark is one of the three founders of Talu Ventures which was established as the successor to CM Capital. With more than 20 years of experience in the information technology sector, Mark joined CM Capital in 2006 and assumed responsibility as Head of the Technology Practice at CM in 2008. With a strong background in hardware and software engineering, as well as the media and communications sectors, Mark oversees all aspects of Talu's IT and Telecommunication investments.
Prior to joining CM Capital, Mark spent 16 years in various General Management, Chief Executive, and Global Sales/Marketing roles with a central theme of building organizations to deliver technologies to the global market. With experience developing, commercializing and selling complex systems in more than 30 countries, Mark has confronted the plethora of challenges facing entrepreneurs and managers in the technology sector, including operations and capital raising.
In 2003, Mark became the CEO of DSpace, an Australia-based satellite modem developer. In this role, he recruited the management team and created strong revenue growth, enlisting a top tier industry customer list. Mark transitioned his role to the team upon reaching profitable and cash positive operations in 2006. He then led and managed, on behalf of the Board and investors, a successful trade sale to a large US Corporation, EMS Technologies (now a subsidiary of Honeywell).
In early 1994, Mark became CEO of Pacific Star Technologies (PST), a telecom software products company based in Brisbane, Australia. Under Mark's guidance, PST grew to 100 staff in Australia with major contracts in Europe, Asia, Central America and Australia before concluding a successful trade sale to fast-growing US-listed company, Claremont in 1997. Claremont was subsequently acquired by CBSI in 2008 and Mark held the role of Regional VP, Asia. What followed was a number of key senior executive roles in global US organizations, both public and private, and relocation to the US. Based in Portland, Oregon, Mark was EVP Worldwide Sales for UshaComm, a telecom software organization which grew sales globally above 100 percent per annum during his three year tenure in the role.
 Boards
Mesaplexx Pty Ltd – (Past)
Threatmetrix Inc. – (Past)
Xumii Inc – (Current)
Datacastle – (Current)
AdGent Digital – (Past)
Qualifications
BE (Hons I) Electrical Engineering, UNSW
Diploma of Company Directorship, AICD & Uni of Sydney Graduate School of Management
FAICD, Fellow of the Australian Institute of Company Directors
Diploma of Financial Services (Financial Markets), AFMA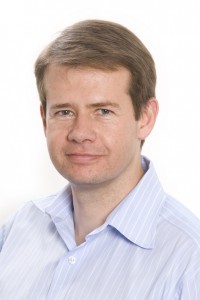 Jonathan Whitehouse
Chief Finance Officer
Jonathan is one of the three founders of Talu Ventures which was established as the successor to CM Capital. He joined CM Capital in February 2008 and has 20 years of experience in investment and finance. Jonathan is responsible for the financial management and reporting of the venture funds as well as the management accounting of Talu Ventures.
Prior to joining CM Capital, Jonathan held an M&A role with Suncorp-Metway in Brisbane. At his time with Suncorp, Jonathan was part of a small team that facilitated the successful merger of Suncorp with Promina, resulting in the second largest domestic insurer in both Australia and New Zealand.
Before his relocation to Australia in 2004, Jonathan was the Finance Director of Sagitta Private Equity (now Bowmark Capital), a UK private equity business. In this role, Jonathan was responsible for the management of the finance function of Sagitta and its funds. Additionally, he was involved in a number of Sagitta's investments in the business services and IT services sector. He was also a member of Sagitta's investment committee where he represented the company on the board of a number of its portfolio companies. Jonathan was also involved in Sagitta's indirect private equity program, which managed investments in more than 40 funds, including venture capital, mezzanine and buy-out funds across Europe, the US and Asia.
Boards
Ingenero Pty Ltd – (Past)
Qualifications
Diploma in Accountancy, Guildhall University London
Associate of the Institute of Charted Accountants in England and Wales
Associate of the Institute of Taxation (UK)